Legislative Updates
2021 is a Legislative Year in ND. Come here often for updates on bills affecting YOU.
The final day to introduce legislation ended on January 25th.
Below is an update from January 26, 2021. To view the same in pdf format click HERE.
SB 2194 was defeated in the Senate!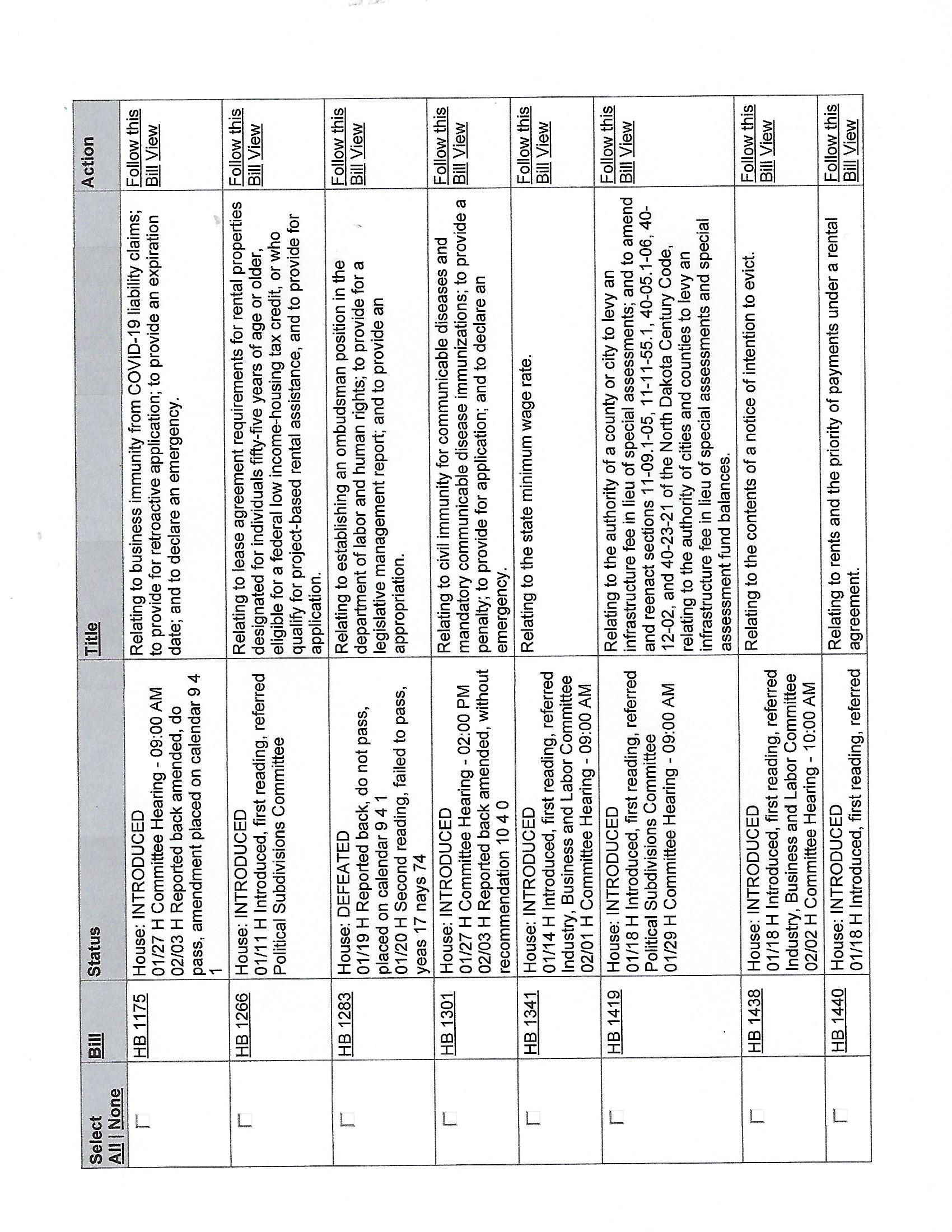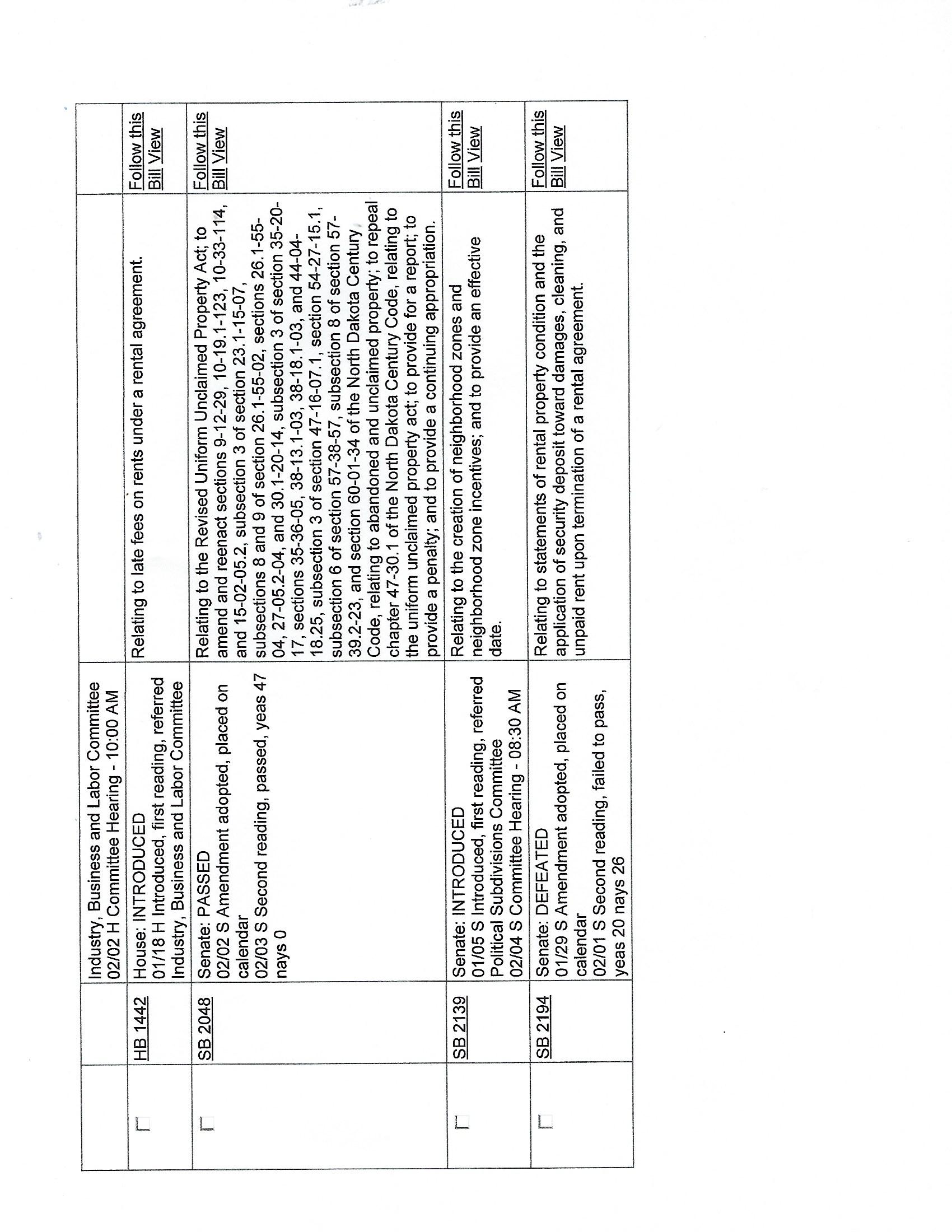 Legislative Committee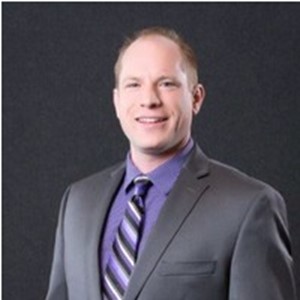 Jeremy Petron
Rocky Gordon & Company
(701)223-8568
Krista Adrews
Anderson, Bottrell, Sanden & Thompson
(701)235-3300
Greg Thompson
Anderson, Bottrell, Sanden & Thompson